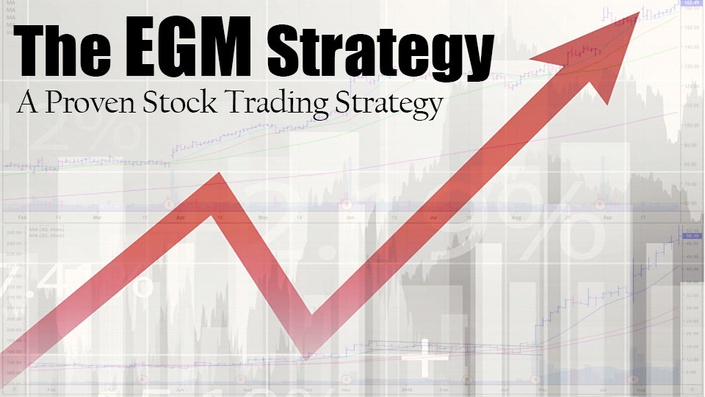 Master Class: The E.G.M. Strategy
A Proven Stock Trading Strategy
July 2020 Update: New section added with 600+ charts of EGM setups
Sep 2022 Update: This school is shutting down so no new students will be accepted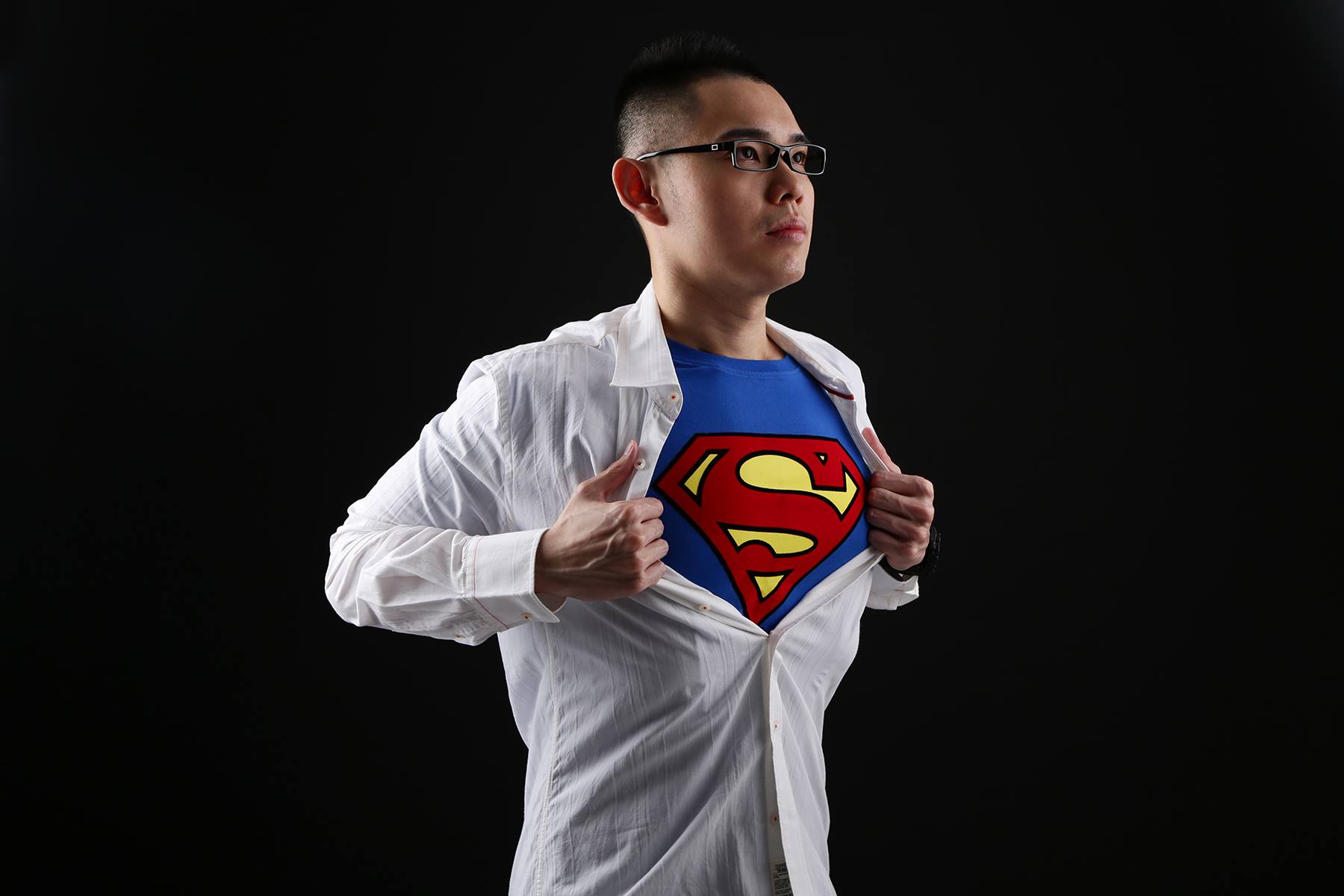 "Fred is one of the few traders I know of who actually trade for a living and has results to show for.
So if you trade stocks and want a proven method that beat the markets, then I would get what Fred has to offer."
- Rayner Teo, Trader and Founder of tradingwithrayner.com
"I completed the course, and must say I am blown away. You provide a complete trading strategy, don't cut any corners, offer immensely actionable and concrete guidance, while at the same time avoid the problem of information overload, which often happens when online courses are simply stuffed with all kinds of arbitrary information and 'bonus' material. I really respect your work - both your career as an independent trader as well as your proficiency in creating such an excellent program. You obviously were not born to waste your talents working as employee in some big corporation, lol...
Again, thanks for a great course. I will go through it again and work on making it my own in the coming months."
- Bernd, Trader
"I have been following Fred's Tweets and his blog for some time now, and was very curious when he finally published his EGM system. The system is based on a well-known PEAD phenomenon: the up-drift of the stock price after a favorable earnings report. It looks like everybody and his brother is trading PEAD now – but can they achieve success? Fred for sure does, using his EGM system - and his spectacular 30-45% YOY returns speak for themselves!
What is it he is revealing to us that we cannot learn from the general media and various publications? The answer might be his definitions of the specific set-ups, his unique ways to find them, his precise entry and exit points and trailing stops, and other treasure troves of knowledge gained from hundreds of his trades and detailed reviews of these trades. I myself have traded PEAD for quite some time, and certainly have learned new things from listening to his course, definitely gaining an additional edge using this trading pattern.
Will you become a profitable trader if you take his course? Is it a recipe for more certain success? My answer is yes...but, you have to bring several ingredients to this recipe – such as commitment to and understanding of the system, attention to details and strict discipline to follow the rules, especially employing a very well laid-out risk-management rules and maintaining an appropriate psychology and trading mentality. Plus, a full understanding of the system requires only the basic knowledge of technical and fundamental analyses, needs only a one-time investment, and does not require a high $$ maintenance (most of tools Fred is using are free), and system is suitable even for the small trading and IRA accounts.
I can highly recommend it as one path towards success for any beginning to intermediate level traders, as we all look for achievement in this dynamic market."

- Olga B, Trader, Alaska

In this master class, you will learn the E.G.M. strategy, which is a complete strategy for trading individual U.S. stocks.
This is the strategy that has allowed me to be able to live off my trading for the last 6 years.
There's so many information out there that it has become difficult to separate the proverbial wheat from the chaff. I want to share the E.G.M. strategy so that new traders, and traders who are not yet profitable can have access to a proven trading strategy that will give them an edge in the markets, and will also allow them to see the foundations of a complete trading strategy.
This strategy could also be interesting to experienced traders who are looking into adding a powerful strategy to their trading arsenal.
And I want to share this E.G.M. strategy with people who are willing to become independent, who are willing to put in the work and the effort to become the proverbial fisherman, instead of being fed fish.
And I'm definitely charging for it since:
- it's my bread and butter strategy, the strategy I use everyday and that allows to live off my trading and grow my account
- I spent more than 10 years developing and improving it
- It will weed out people who are not serious about learning and taking action
- I've spent a lot of time developing that course, diving deep into both the mental aspect, and the nitty gritty of how it works and why it makes money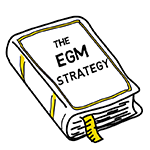 Strategy
We will dive deep into the details of the EGM strategy, the complete trading strategy I spent 10 years developing and improving, the strategy I use every day, the strategy that allows me to both live off my trading and grow my account.

If you want to acquire the foundations of a complete trading strategy that actually makes money in the stock market, and/or add a robust semi-discretionary strategy to your arsenal, this course is for you.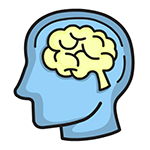 Mindset
A big part of the course will also cover the trading psychology part, the thinking process and mental changes needed in order to be able to use this strategy effectively, or any trading strategy for that matters.

And the major mindshift most traders need to make is the ability to think in probabilities, which will be covered in this course.
About the E.G.M. Strategy
This strategy uses both elements of technical analysis and fundamental analysis.
It's a rule-based discretionary strategy. It has specific rules, but some of them require your judgment so it cannot be fully automated.
There's no need to watch your positions during the trading day.
It's a long only strategy based on daily/weekly charts.
It's a highly specific strategy that can only be used with individual company stocks (not applicable to ETFs, forex, cryptocurrencies, futures, ...).
It's a strategy that I've only used on individual stocks listed in the U.S.
It's a real strategy that gives you an edge in the market. Forget about wanting to make money every day or every month. It's not how trading works.
It's a great strategy if you want to supplement your income.
It's a great profitable strategy that can either be traded alone, or added to your arsenal if you're already profitable.
It will require hundreds of hours of practice.
10 years of trading experience packed into 50+ videos
A Proven Strategy That Actually Works
There are thousands of courses on the Internet teaching trading strategies.
Instead of trying to convince you mine is better, I'll show you the results I got in the last couple of years.
As they say, a picture is worth a thousand words.
Note:
- those are NOT excel or google sheet made up equity curves... but real screenshots from my brokerage account.
- past performance is no guarantee of future results.

2016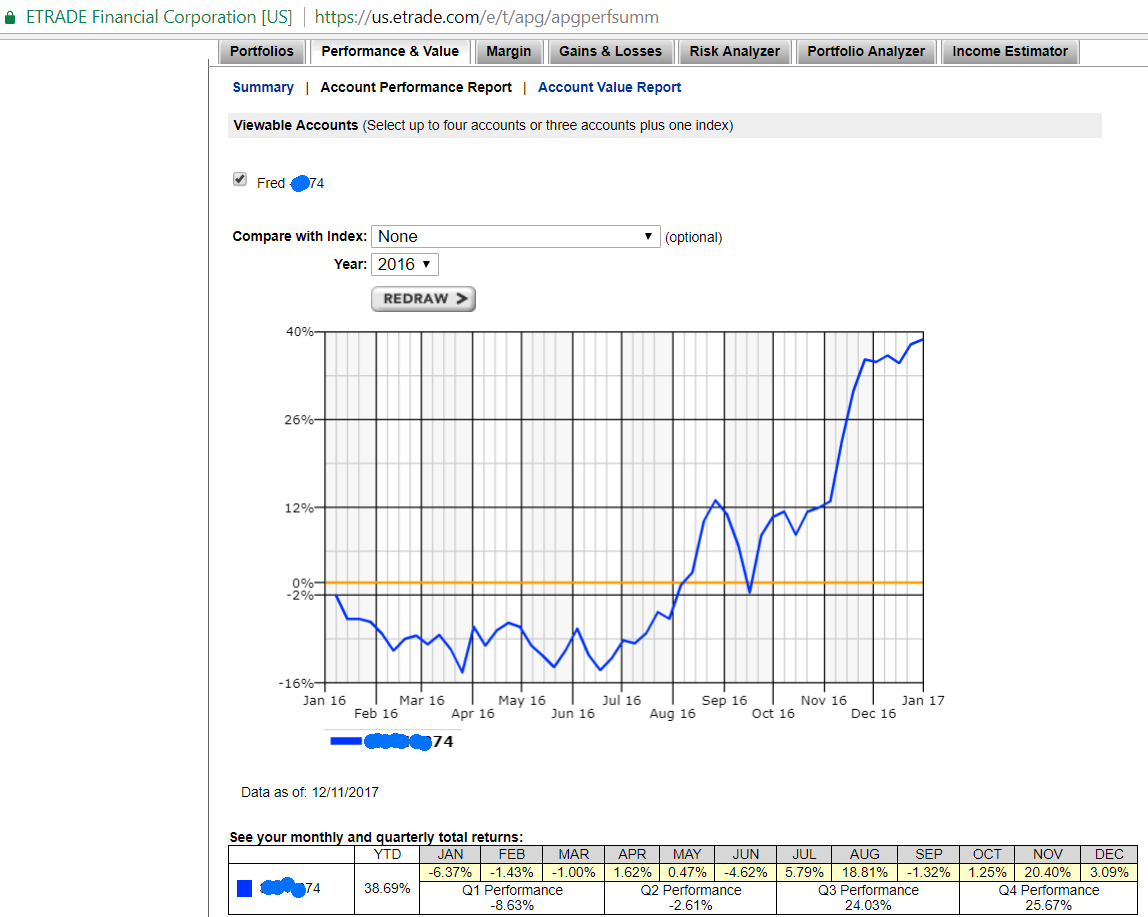 2017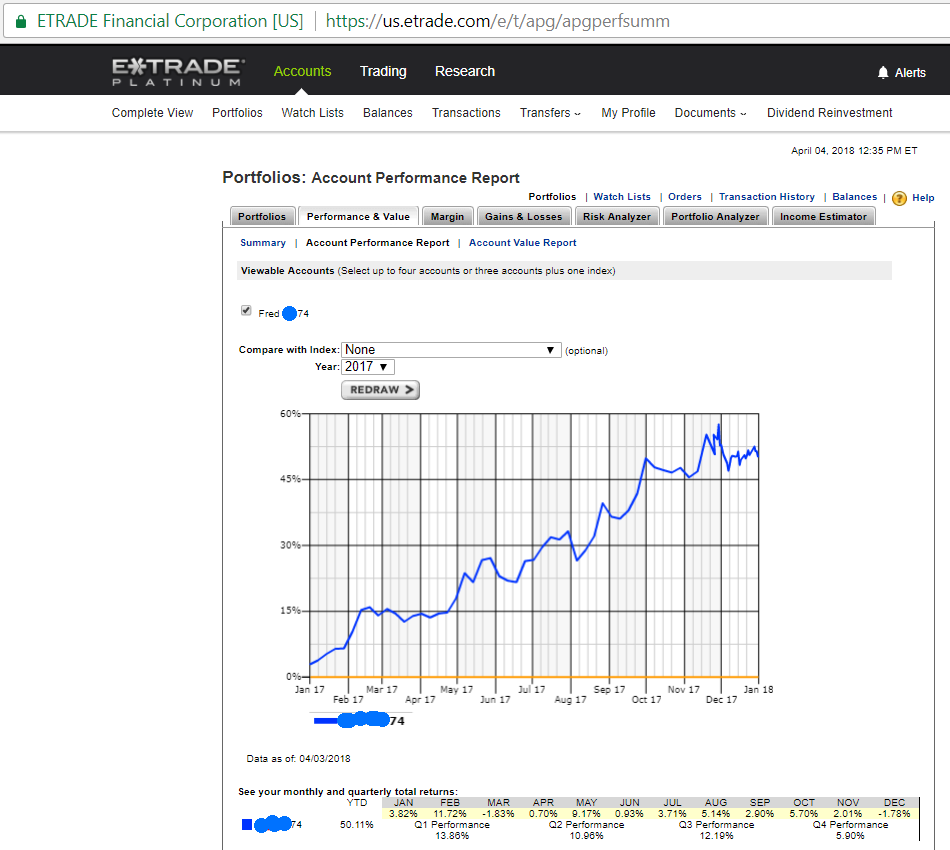 2018 (I should have been up 37% instead of 8.91% if I had just followed my EGM strategy. I wrote about it here)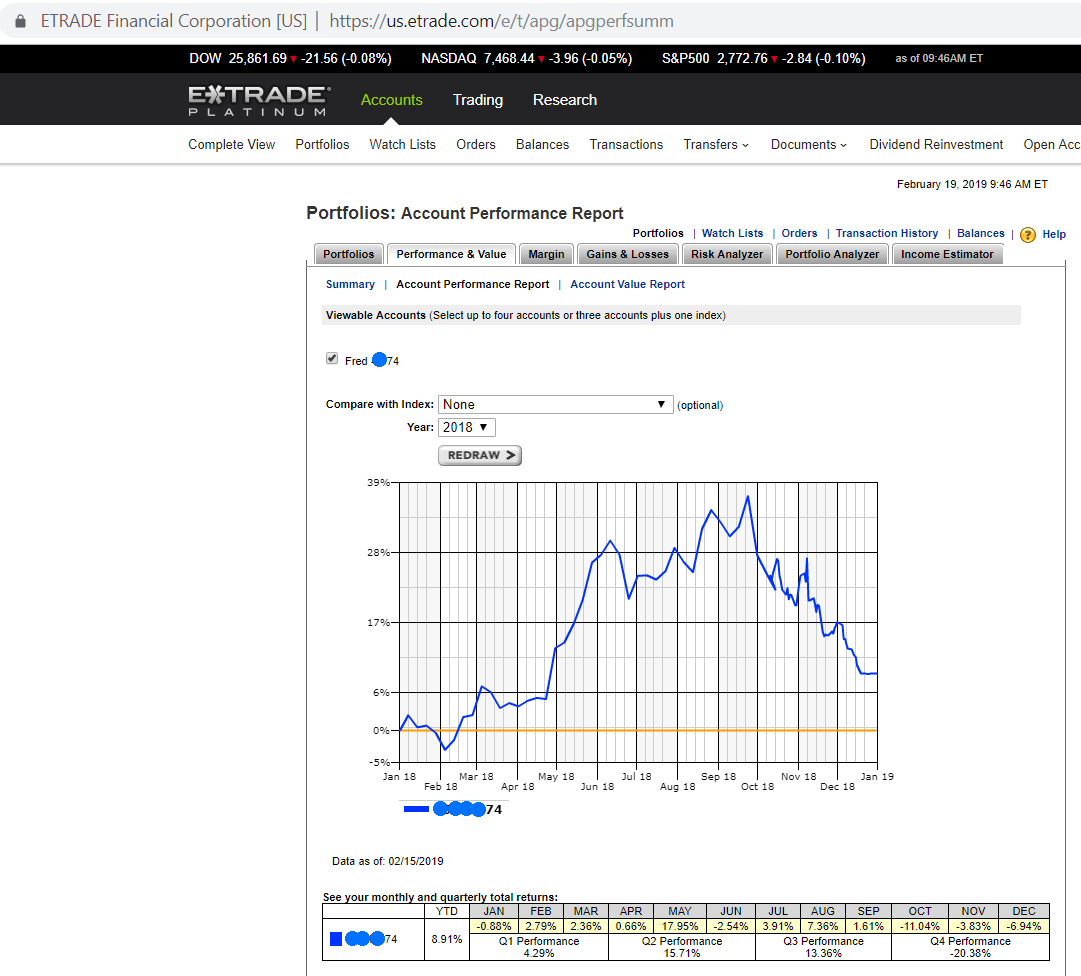 2019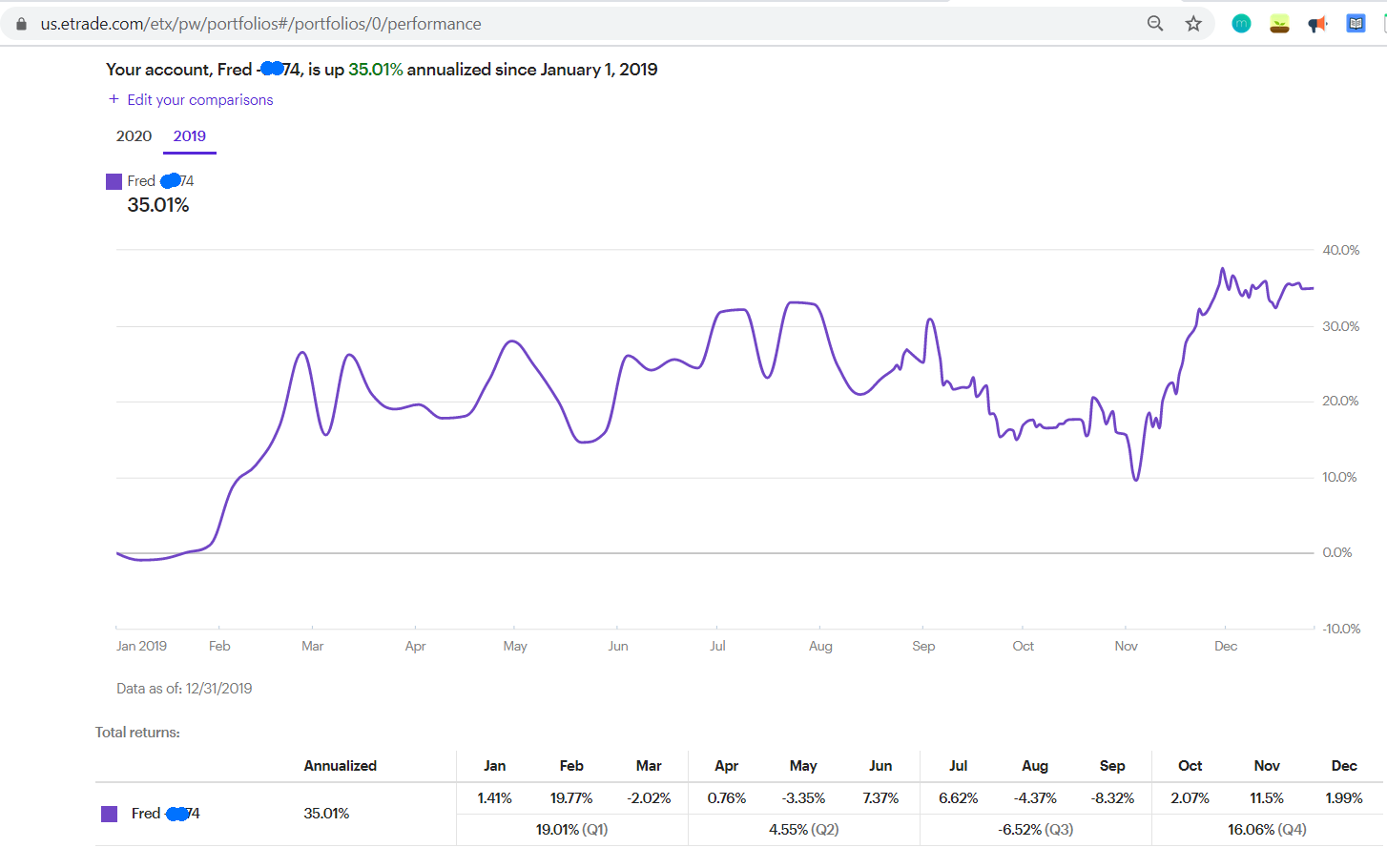 Last 3 Years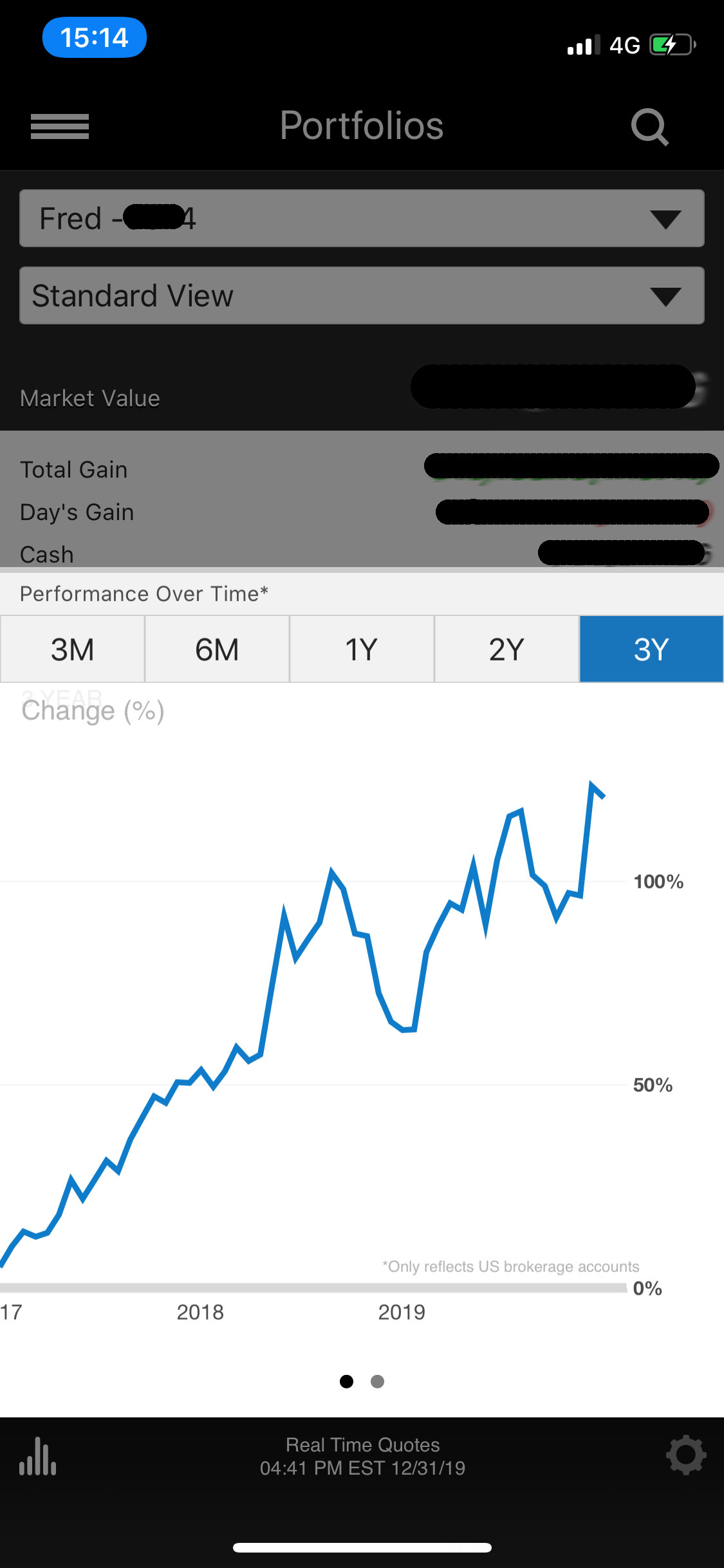 As you can see there were a few bumps on the road. Especially in 2018. I even wrote a blog post about my 2018 results here. Yup, this is REAL trading. Not made up results from shrewd marketers who don't actually trade.

Should you enroll in that course?
I'm going to be very straight forward with you. I'm not here to try to get you to buy this course.
This course contains 10 years of work compiled in more than 50 videos (with subtitles) lessons. I want you, not only to go though this entire course, but also to start using the EGM strategy.
I've been trading for more than 10 years and I've been living off my trading using this very strategy, my bread and butter strategy. I don't need you to buy my course.
I've decided to share it because I'm baffled by the number of traders who simply do NOT have a complete trading strategy and are basically trading randomly in the markets. I want to share what a complete trading strategy actually looks like, so that the people who are serious and motivated enough to want to succeed in this very tough environment trading is, can actually learn the foundations of a complete trading strategy that works.
If you're looking for a Holy Grail strategy that generates money like an ATM machine, I'm afraid you shouldn't buy this course either. This strategy has made money quite consistently over years, but there will be plenty of unavoidable small losses along the way. If you're serious about trading, you know that losses are part of the game of trading and it is the market that will decide when a strategy will perform well. So don't expect a regular monthly income. This is not a regular job. This is real trading.
And neither is it the fake glamorous lifestyle sold by marketers on Instagram and Youtube. Once again, this is REAL trading. And I'll show you in this course how money is actually made in trading, which is COMPLETELY different than what most people think, than what you see on TV or in the news.

So if you're motivated and want to learn a proven trading strategy for individual U.S. stocks, then you should enroll.
This course is closed for enrollment.
Your Instructor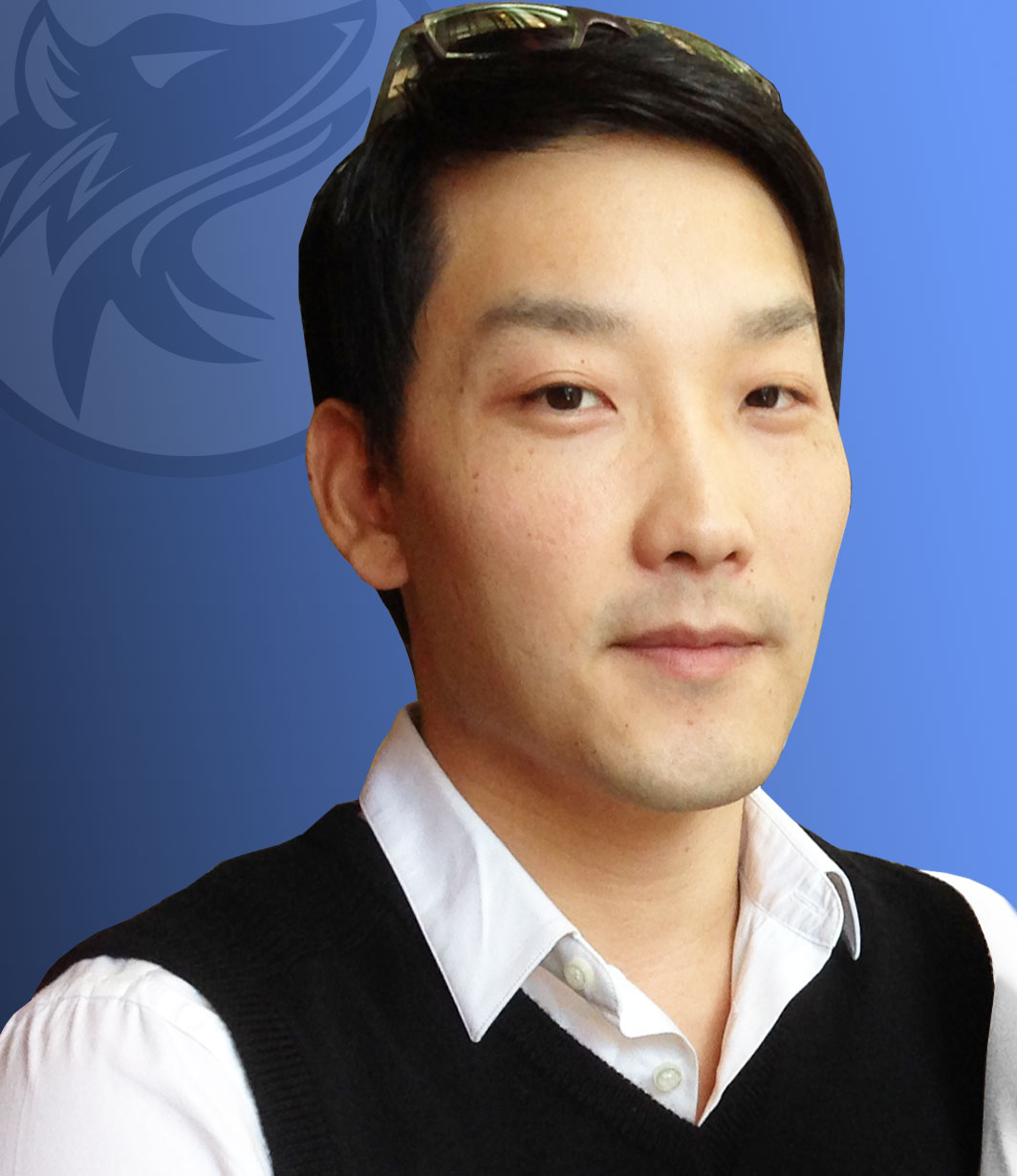 Fred Saffore is a full-time independent stock trader with 10+ years experience in the stock market.
He is also the founder of LoneStockTrader.com, a website where he shares his knowledge, experience, process and results.
In his very first year of trading, Fred lost almost all his trading capital in the market. But he persevered, determined to uncover the truth about mechanisms of making money consistently in the market. It took him 3 long years of intense work to finally understand how to become consistently profitable in the stock market. And he's now been able to live off his trading profits and to grow his trading account consistently for over 5 years in a row.
Frequently Asked Questions
What is included in this course?
- 50+ videos - How to think in probabilities - The mindset required to trade effectively - The EGM strategy (a complete and robust trading strategy) - How to increase the odds on a technical level, a fundamental level, and a - macro level - The thought-process behind the strategy - Many examples of both unprofitable and profitable EGM setups
What is not included in that course?
- Journaling your trades (would be a whole other course) - Trading statistics monitoring (would be a whole other course) - Mentoring (As a new father, I just don't have the time for that)
Is this course for complete beginners?
No. This course is more geared towards people who have already had at least some trading experience before and know the basics of stock trading. I'd advise you to get familiar - if you're not already - with the work of William O'Neil through his classic trading book "How to Make Money in Stocks", as well as Van Tharp's book "Trade Your Way to Financial Freedom" beforehand.
How long do I have access to the course?
How does lifetime access sound? After enrolling, you have unlimited access to this course for as long as you like - across any and all devices you own.
Why Am I Sharing My Strategy?
Giving access to a complete trading strategy
Motivated people now can have access and understand the foundations of a compete trading strategy, which is something a lot of traders are lacking
Giving access to a strategy that works
The trading space is unfortunately filled with self-proclaimed gurus who are more marketers than traders, and more often than not are not teaching the right stuff.. You can ask any experienced traders, it's very difficult to find an edge in the market.
Building another stream of income so I can compound my money faster.
The "those who can't trade teach", is a fallacy I came to realize quite recently.
As a full-time trader, I withdraw money from my account once a year to cover my expenses. However, trading is like investing: money makes money. If I don't have to withdraw money from my trading account, I can grow my account much faster. And on top of that since I've become a father a couple of months ago, the more money I can grow, the better.
Won't my edge disappear if I share my strategy?
Those who have read the Market Wizards book series and who have been in the trading game for a while, understand that just having a good strategy is like only about 25% of the equation of consistent profitability in the markets. My strategy requires the almost superhuman abilities to think in probabilities and to delay gratification (which I will teach you in this course). The other 75% will depend on you alone, on your willingness to learn, on your willingness to take action, to fail again and again, to have the humility and courage to review and learn from your mistakes until you get it right. So only the ones who are relentless and patient enough will be able to master this strategy or even create their own derived from this one. So no, the EGM edge is here to stay and will reward the motivated and self-disciplined ones.